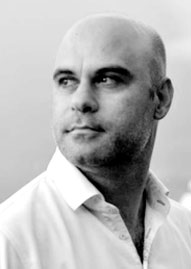 Mr Cristiano Viale was born in Italy and has over 20 years' experience in the fashion industry. He leads the product development of Diesel Black Gold, Italian fashion brand, Diesel's High Fashion Department. He has lived in Hong Kong since 2000, and in his own words, he loves Asia!
Fashion is a huge part of Cristiano as his job is to search the best materials, accessories and locations around the world, so that designers can create their dream collections. He is grateful to meet great people during his travels and is fascinated by different cultures.
Stress is part and parcel of the fashion industry where tight schedules are the norm. Cristiano is always working against the clock to spot and hit the right trends on time. However, he manages the challenges he faces with his passion for fashion.
Cristiano enjoys the process of discovering the right materials and fabrics for the next successful trend. And he finds great satisfaction to making good business in his area of expertise and having fun at the same time.