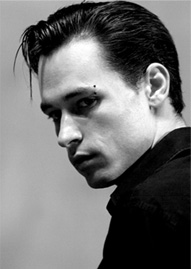 Mr Romain Gazave is a French ice skater and pianist born in Bourg-Saint-Maurice/Les Arcs (French Alps). He is the founder and director of artistic and entertainment agency "2IMPULSE Productions". As an international-level choreographer, skating skills and technical coach, camp director and show director, Romain works with ice skating champions and medalists from around the world, and a diverse variety of TV shows and performances.
Romain started skating and playing the piano at the age of 6 in Megève. He was an International ISU Competition medalist and National French Junior Vice-Champion during his competitive ice skating career. He was most recently the team leader and coach at ISU European Championship (Ostrava) 2017.
Since 2003, Romain has performed professionally as Head Soloist or Special Act in shows around the world, such as: Art on Ice, Stars on Ice, Champions on Ice and Russian Ice Stars. Romain's passion for ice skating and piano led him to become the first to present a unique act, combining live piano music with ice skating in 2004.
In June 2010, he released his first CD Album, "Personal Thoughts".
Romain is also the founder and director of the annual "Ice2impulse" International Figure Skating Summer Camp in France and Andorra (2012-2017).