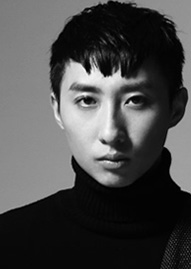 Mr Kay Kwok is Hong Kong-born, London-based menswear designer. He launched his label in 2013 with the aesthetic ethos: contemporarily-futuristic and forward-thinking.
Kay's debut collection, sponsored by GQ China, was shown in London Fashion Week. He was the first Hong Kong menswear designer to show his collection there. International fashion editor Suzy Menkes, in New York Times Fashion, gave compliments at his show.
With a strong passion for fashion design, Kay successfully completed his first BA in Fashion Design in Hong Kong Polytechnic University. He furthered his studies in London College of Fashion, earning MA degree in Fashion Menswear. With his graduation collection, Kay was named the overall winner in the prestigious fashion competition in Italy – Mittelmoda The Fashion Award 2012. He was the first Chinese winner in over 20 years of the award.
To pursue more experience in fashion design, Kay interned with Alexander Mcqueen while he studied in London College of Fashion.
Apart from fashion design, Kay is also fond of costume design and has worked with well-known artists in Asia. He designed concert costumes for Aaron Kwok, Karen Mok, Coco Lee, costumes for Hong Kong canton pop diva Joey Yung's Broadway commercial , and clothes for popular UK band, Muse's world tour concert in 2012, etc.
Kay has been exploring 'Art' in his journey, not only in the fashion field. Recently, he has been working on body art piece for A-Mei Zhang's CD album. And he was invited by International Brands such as Sony, Dormeuil, The fine wool Italian fabric for Royal family and Art mall- K 11 Hong Kong to be an opening guest for their 5th anniversary and to design a set of display for the mall, etc.
Website: http://www.kaykwok.com/